Corporate Jet Investor Miami 2022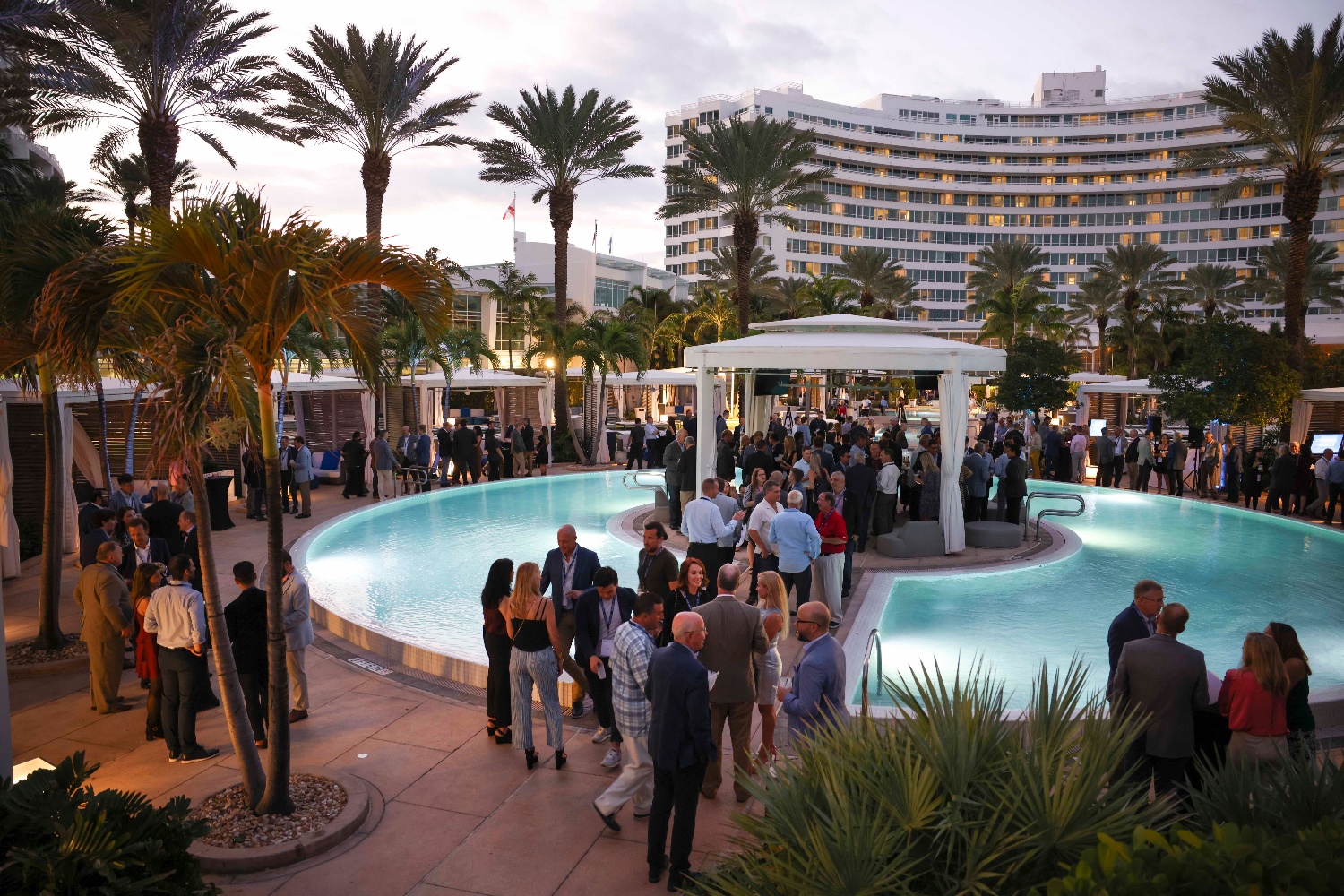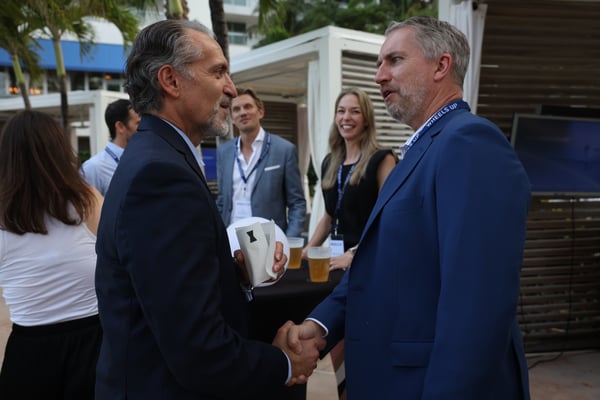 Why attend?
Each year CJI Miami provides a unique opportunity for over 500 business leaders from across the industry to come together for a couple of days of information sharing and relationship building.
Now in its 10th year, the conference is a must-attend annual event, attracting senior level participation from the OEMs, operators, brokers, financiers, law firms and others shaping the future of business aviation.
It isn't all about the content, the networking breakfasts and refreshments breaks, the hosted lunches and cocktail receptions and the Dealmakers dinner provide a relaxed atmosphere that is conducive to developing relationships and strengthening partnerships.
What's included?
– Exclusive access to the two day conference
– The annual CJI Miami Golf Tournament
– The Dealmakers Dinner
– Flightcap After-Party
– Three cocktail receptions
– Networking breakfasts
– Networking lunches
– All refreshments
– Conference documentation
– Event app
– Delegate list
Who attends?
"Private Jet Card Comparisons" & DG Amazing Experiences | 1st Source Bank | 23 Risk | 4AIR | ACASS | ACI Aviation Consulting | Action Aviation | Advanced Aviation Research | AdviseAire | AEG FUELS | Aerlex Law Group | Aerlex Tax Services | Aero Asset | Aero Equity | AeroMobil | Aeronautical Systems | Aerowise | AIC Title Service | AIN Publications | Air 7 Asia | Air Charter Safety Foundation | Air Charter Service | Air Law Office, P.A. | Air Partner Inc. | Airbus Corporate Jets | Aircraft Acquisitions, Inc. (AAI) | Aircraft Bluebook | AircraftPost | AirFleet Capital | Airshare | American Society of Appraisers (ASA) | AMSTAT | ARGUS International Inc | Arnecke Siebeth Dabelstein | Ascend by Cirium | Associated Aircraft Group | AssuredPartners Aerospace | ATP (Flightdocs) | Aviation International News | Aviation Legal Group, P.A | Aviation Partners, Inc. | Aviation Week Network | AviaYachtPartners 360 | Avinode Group | Avsurance Corporation | Axcess Worldwide | Bank of America | Bank of Utah | Bank OZK | Banyan Air Services, Inc | Bermuda Aircraft Registry | BizJet International | BMO Family Office | Boeing Business Jets | Bombardier | Charlie Bravo Aviation | Checkmate Public Affairs | Citadel Completions | Citi Private Bank | Clay Lacy Aviation | Clyde & Co | Collins Aerospace | Comlux | Conklin & de Decker Powered by JSSI | Corporate Angel Network | Corporate Wings Inc. | Crowell & Moring LLP | DavAir Group | DaVinci Jets | DCA Aruba | DiamondStream Partners | Directional Aviation | Drivania | Echo Aviation Leasing Corporation | Elliott Jets | Embraer | Engineered Tax Services | Essex Aviation Group Inc | Everette Aviation LLC | Executive Jet Management | Fargo Jet Center | Fifth Third Equipment Finance | First Republic Bank | FL3XX | Flexjet | FlightAware | Flinn Aviation | flyExclusive | Fontainebleau Aviation | Forward Street Marketing | Four Corners Aviation | Freestream Aircraft | gbf Attorneys-at-law Ltd | GE Aviation | General Aviation Services (GA) | GHC Interactive | Gilchrist Aviation Law | Global Aero Holdings | Global Jet Capital, Inc | GlobalAir.com | Gogo Business Aviation | GrandView Aviation & White Cap Private Equity Management | Guardian Jet | Gulfstream Aerospace | Halo Aviation | Hawkeye Aircraft | Hinckley, Allen & Snyder, LLP | HM Jet/Yacht Law | Houck & Christensen CPAs, LLC | HS Aircraft Partners | Huntington National Bank | Husch Blackwell LLP | IADA International Aircraft Dealers Association | Infinite Branches LLC | InFlight Law | Inmarsat | Insured Aircraft Title Service | Integris Aviation Group | Intelsat | Jefferies LLC | Jet Access Aviation | Jet Air Inc | Jet Aviation | Jet Edge | Jet Edge Partners | Jet Linx | Jet Perspectives | Jet Senters Aviation | Jet Support Services, Inc. (JSSI) | Jetcraft | JetHQ | JETNET LLC | JetValues-Jeremy LLC | Journey Aviation | JSSI Parts & Leasing | King & Spalding | KKR | Lavery, de Billy, LLP | Law Offices of Paul A. Lange, LLC | LBC Capital Inc. | Levaero Aviation | Leviate Air Group | Limousines Worldwide | LL Johns and Associates | Lone Mountain Aircraft | M4 Aviation Group | Magellan Jets | Maverick Creative | mba Aviation | McAfee & Taft | Meisner Aircraft | Mente Group | Metrical Consulting | Monarch Air Group | MRO Insider | MySky | National Air Transportation Association | National Aircraft Finance Association | NEOJETS LTD | NetJets | Nicholas Air | Northern Jet Management | Northrop & Johnson | NorthStar Group | OGARAJETS | Omni Aircraft Sales | One Sky Flight, LLC | OneSky Flight | Outlier Jets | Par Avion Ltd | Paragon Aviation Group | Partners In Aviation | Pillsbury Winthrop Shaw Pittman LLP | PNC Aviation Finance | PNC Financial Services Group | Port City Air Inc | Pratt & Whitney Canada | Premier Aviation Group | Priester Aviation | Prime Aircraft | Private Flight Global Limited | QS Partners | Raymond James Ltd | Rolls-Royce | Rotortrade | S7Aerospace | San Marino Aircraft Registry | Satcom Direct | Scope Aircraft Finance | Sentient Jet | SES Networks | Shackelford, Bowen, McKinley & Norton, LLP | Shearwater Aero Capital | Simmons Bank | SkyService Business Aviation | SmartJets LLC | SmartSky Networks | Sojourn Aviation | Solairus Aviation | Southern Cross Aircraft, Inc. | Southern Sky Aviation | Specialist Insight Ltd | Spectrum Networks, LLC | Stellar Labs | Stevens Aerospace And Defense Systems, LLC | Stonebriar Commercial Finance | StraightLine & FlightLink | Summit Aviation | Textron Aviation | The Registry of Aruba | Thora Capital | Thoroughbred Aviation, LLC. | Thumos | Trident Funding LLC | Tuvoli | TVPX | UAS International Trip Support | United States Aircraft Insurance Group (USAIG) | Universal Weather and Aviation | Vairify | Vedder Price | VeriJet | Viasat | Volare Aero Asset Consulting LLC | Wetzel Aviation Inc | Wheels Up | Wheels Up Aircraft Sales | XO | XOJET Inc. | YYZ
Thank you to our sponsors: